Signings and Appearances
In the coming months, I will be having signings or be present at the following functions. I would love to meet you. Stop by and say hello!
Appearance at Dundee Public Library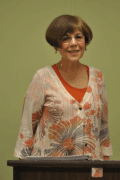 On Saturday, May 19th, 2012 as part of the "Tea Talk" program at the Dundee Township Library Catherine had a book signing for "Fly Me to Paradise". Here are some pictures from the event: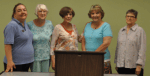 Signing at Carillon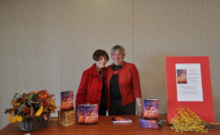 Catherine Andorka with Books At Sunset owner, Judi Brownfield, during her signing at the Carillon Clubhouse in Pingree Grove on April 17th, 2011.
Appearance at Gail Borden Library

Catherine appeared at the Gail Borden Library in Elgin Illinois, in conjunction with the Authors on the Fox series on May 15 for a book signing and a lively talk about the hands-on research she did for "Fly Me to Paradise."
A portion of the proceeds from this event were donated to the family of Cody Neilson, a four-year-old child who suffers from Langerhans Cell Histiocytosis, an orphan disease with no government funding.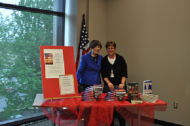 Give a Listen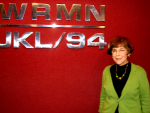 Catherine was interviewed on WRMN about her latest book, "Fly Me to Paradise" and a charity event she is sponsoring. Listen to the interview, (about 22 minutes)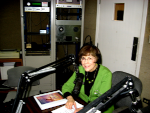 All For Love Conference
Catherine appeared at the 2003 All for Love conference.